This is a day I had been dreaming of for a while. Eventually a few minutes past 7:30AM Central Time today, Suffusion hit a lifetime download mark of 1,000,000. Yup. One million downloads.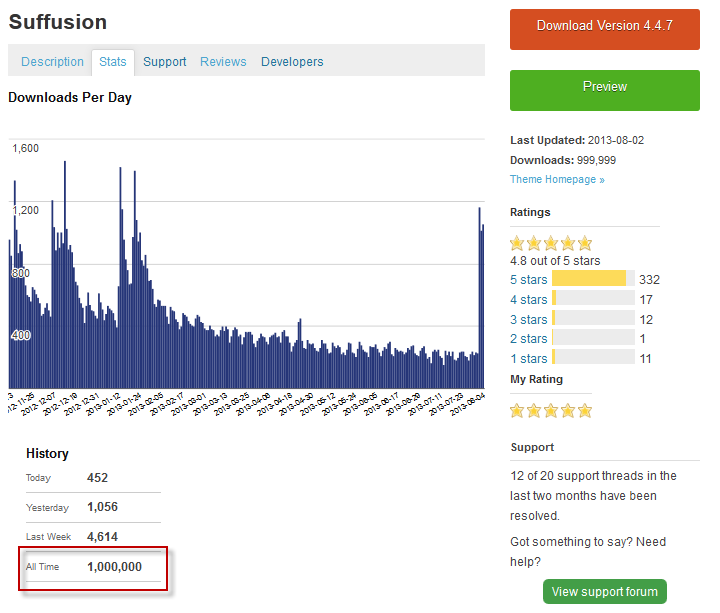 Thanks to all of you for helping Suffusion get so far, right about the time of its fourth birthday!
I also wanted to provide a quick update – I fixed an issue in the Suffusion Shortcodes plugin that was preventing the plugin from accepting more than 5 ad-hoc widget areas. Release 1.03 of the plugin should work fine.